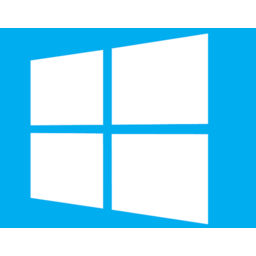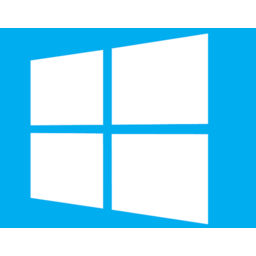 Windows 10
OS & Operations
Operating System
Description
Windows 10 is the latest iteration of the Microsoft operating systems and has been optimized for home PC performance in a wide variety of applications from serious work to after-hours gaming. An imp
...
ortant change to the previous Windows versions are the updates which have to be installed and are no longer optional after some time.
Read

more

less
Platforms
Links
Alternatives to Windows 10
Suggest an Alternative
Missing a software in the list? We are always happy if you help us making our site even better.
Windows 10 Reviews
We have 14 reviews for Windows 10. The average overall ratings is 1.5 / 5 stars.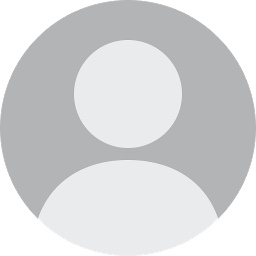 Windows 10, zero privacy, challenging support and price gauging, fraudulent business methods
written by Thomas on 2019-04-13 10:39:12
Customer Service
Value For Money
Overall Opinion: Upgrading, or replacing a single component of an existing computer very often causes Windows 10 to deactivate and require the user to buy a new Product Key from Microsoft, or one of their certified partners. On top Windows 10 allows Microsoft to collect and capitalize on all sorts of user data, but there is very little support coming from Microsoft in return. Microsoft doesn't care to evolve the Windows 10 activation process and rather likes to fool it's users with arbitrary error codes that are subtle and often impossible to resolve without purchasing a new Windows 10 Product Key. Windows 10 Product keys are overprized and Microsoft doesn't offer anything of value in return for the vast amounts of user data that are collected through Windows 10 and the MS Edge browser including unique biometric user data that enables targeted ads far beyond a users home, office space, or school. Installing a new mouse cursor requires to make use of a bothersome Interface first introduced in Windows 98
Pros: Microsoft managed to make Windows 10 more graphical appealing in compare to it's predecessors. The Protected Folder option would be interesting for enhanced tempering protection, but unfortunately doesn't work on all folders that a user might like to see protected. In fact, setting up custom folders within the Protected Folders option can lead to other essential functions failing, such as installing software, or playing games.
Cons: Windows 10 is loaded with problems lurking under the surface, the most common unpleasant situations Windows 10 users encounter on a frequent basis, is probably related to the Windows 10 activation. How little Microsoft thinks of it's customers get's clear when having a deeper look into Microsoft's over bloated and mostly text based support efforts. As of early January 2021 it's hard to perceive Microsoft's methods as any other than scam and the retail price of Windows 10 as price gauging.
Thomas is using Windows 10 almost every day since at least a year or more.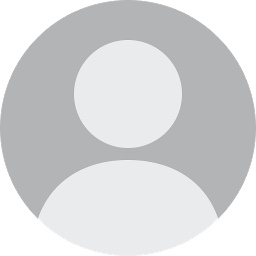 Windows 10 Review
written by Pamela T. on 2019-04-27 16:16:36
Customer Service
Value For Money
Overall Opinion: Windows 10 is horrible! I hate it with a burning passion! (Thanksfully, I Googled how to disable GWX long before it malware-hijacked my computer like so many other pour souls who can't afford to have Windows 7 reinstalled.) Apparently, Microsoft doesn't care about giving desktop users an experience that is good for them. We don't want windowless apps (I always had to restart my PC any time a window-less app started, often without even my consent, because I couldn't figure out how to turn those gosh-aweful things off back during the year I tried to endure Windows 8.1 on my laptop - thankfully never my main PC!). We don't want your flat, lifeless GUI that looks like it was designed by a 3-year old. We don't want Windows going full-on tyrant and taking away our ability to control updates. We don't want to have our PC turned into a brick when the internet goes down. We don't want to pay a yearly subscription to play solitare and minesweeper. We don't want live icons (blocky icons that look terrible) slowing down our start menu. Practically no one like Cortana. Need I go on? I know customer service dies a LONG time ago, but this is just plain ridiculous! It's MY computer, not Microsoft's. When will they realize this?
Pros: -
Cons: -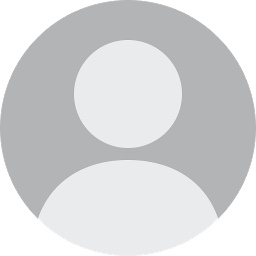 Windows 10 Review
written by Jay on 2019-04-28 08:23:58
Customer Service
Value For Money
Overall Opinion: If Windows Vista was purgatory, Windows 10 is Hell. Windows Vista was widely considered to be the worst version since Windows ME, but the suffering was only temporary and ended when Windows 7 was released. Shortly after Windows 10 was released, MS announced that they planned to release a newer version of Windows NEVER. So far they have been true to their word. What they have released is a series of forced updates that have caused unimaginable grief for it's users. Most users have been forced to just suck it up and keep using this piece of rubbish. I am hiding out in Windows 8.1 until either Linux gets commercial software support or MS comes to their senses and releases something better.
Pros: -
Cons: -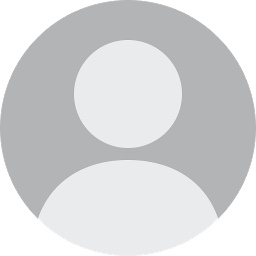 Windows 10 Review
written by Chris on 2019-05-08 09:08:29
Customer Service
Value For Money
Overall Opinion: Windows 10 is a cobbled together mess. Features of Windows 7 & 8 have been downgraded or removed, customization options have been curtailed, settings are spread between UIs, replacement apps have fewer features or are combined with others to create convoluted messes, changing default apps is a pain and nags you to switch back to MS programs, fresh installs are loaded with bloatware, MS tracks tons of info about users that isn't needed for the OS to run... I could go on, but I think that's enough to justify a 1 star rating.
Pros: -
Cons: -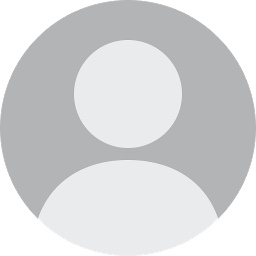 Windows 10 Review
written by Jack Grimm on 2019-06-12 19:44:27
Customer Service
Value For Money
Overall Opinion: I have not upgraded to Windows 10 for several reasons the most important being I believe it to be inaduquate to my expectations from all the reviews I have read it just does not work well. I have windows 7 which is extremely efficient and even XP before that now there is NO benefit to any users by these upgrades they are wolves in sheeps clothing saying they ware looking after their customer base and provide them with the latest blah blah blah. You know the story it is ALWAYS in our best interest they do the upgrades but I have a view that says it is in THEIR best interest to get us using their new systems for a variety of reasons monetary and spyware being up there IMO so I am actively seeking anything rather than another microsoft software because there arrogance sickens me and angers me. I think they believe the world cannot survive without them but then so did IBM and they became a minor player in the industry for their arrogance and dismissing mannerisms. I encourage everyone to learn more and use other systmes and give Microsoft the funeral they deserve by banning them and their software. They get away with it because of inaction and of course it will probably stay the same because people just want steady supply and they tolerate steady even if it sucks. I have had it with all these big companies and am just about to the point of saying to hell with it I will go back to outdoor activities again and give it all the ASS
Pros: -
Cons: -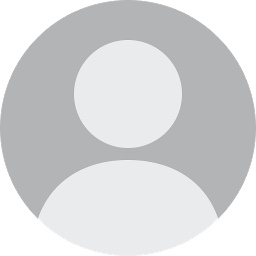 Windows 10 Review
written by Marius on 2019-07-07 05:51:19
Customer Service
Value For Money
Overall Opinion: Keeps giving App conflicts which makes my laptop hang. Hard shut down to solve it. Loses sound for no reason. It just does not work like it should. Looking at Linux or going back to Windows 7. Windows 10 does not work like it should. Always a problem somewhere specially after the recent update.
Pros: -
Cons: -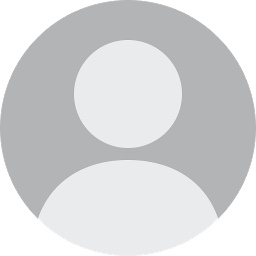 Windows 10 Review
written by Dinkie on 2019-08-04 19:39:35
Customer Service
Value For Money
Overall Opinion: It is absolute rubbish, I am sick fed up of Microsoft trying to control everything I want to do. There is no pleasure in using it.I used to enjoy Publisher,my photo's etc, you can not even find them now or you find them by chance in three separate places, or three of the same as LG together.Dinkie
Pros: -
Cons: -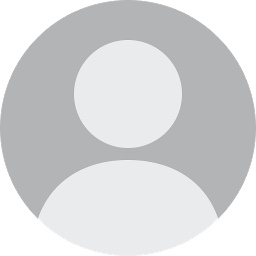 Windows 10 Review
written by francis fernandes on 2019-08-28 06:03:34
Customer Service
Value For Money
Overall Opinion: Windows 10 totally messed up my laptop after it upgraded to windows 10 v1903, my half of the keyboard does not work, the audio is like hell i have to manually put it audio to mute, i have to figure it out now how to get my other half keyboard working ,i would prefer Windows 7 is the best & windows 8.1 are better for kids games
Pros: -
Cons: -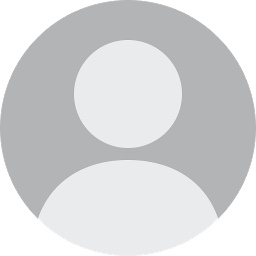 Windows 10 Review
written by on 2019-04-13 10:39:12
Customer Service
Value For Money
Overall Opinion: In 2 words it sucks!! I have 10 computers in my office the newest and most powerful Dell machines have windows 10 the others are windows 7...Windows 7 is 100 times faster about doing anything. I always get a knot in my stomach if a windows 10 machine needs to reboot it wont be ready until tomorrow to do anything...I am currently evaluating Linux based OS's as a future alternative...Frankly as a business I can not afford the waste of time windows 10 is. My business is a engineering business and everyone is very tech savvy, having tried all of the tricks to windows 10, frankly it is a horrible excuse for software. I am done with this crap...and by the way gave this crap 1 star because I could not give it negative infinity.
Pros: -
Cons: -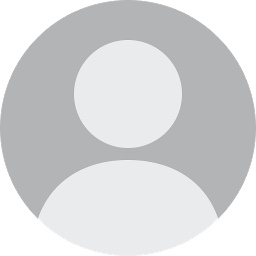 Mr.C Selleck
written by Cyril Selleck on 2021-01-18 19:57:15
Customer Service
Value For Money
Overall Opinion: It was fine till 5 weeks ago then this removed my antivirus and replaced it with a program I would never trust Windows Defender this program killed my last PC I had so many bugs let into my PC so I purchased one I could trust as I've used this for a good few years which kept my PC safe .I now use another OS as I can not trust Microsoft's Windows 10 .I have thought of going back to Windows 8.1 but probably have the same problem Windows removing a trusted Antivirus for what ever reason they did this a part from the bugs that it found and reported .
Pros: I Removed Windows completely .Too many errors and a partition worm .If you want bug and spyware then by all means use Windows 10 . I will never use this again on any of my equipment .I have no good points about Windows 10 ,I go so annoyed I through my PC ,after I calmed down I switched it on as I had no picture I thought it was no more and left it for a couple of days before I took it to bits the only damage was the monitor which I though out .Thank Microsoft stick you're Windows 10 where the sun don't shine .
Cons: Would never use again .Could never trust any software that takes over the PC from the user .I am very annoyed at the loss of data and files corrupted by an update I did not ask or even wanted ,it screwed my desktop and 95% of my data no longer worked and spent 8 hours trying to back up and try to recover some that did work . The system restore did not work so had no choice but to reinstall Windows off line this worked till I connected to the internet which it updated and crashed my PC ,this after 5 days getting it back to how it was before the update and the help non existent ,will never use Windows 10 again or any Microsoft's products .
Cyril Selleck is using Windows 10 almost every day since at least a year or more.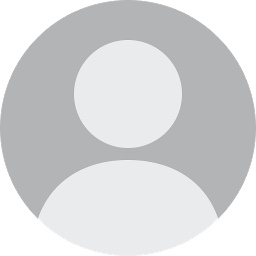 So slow, nothing is simple
written by Frustrated UK User on 2021-01-28 18:44:38
Customer Service
Value For Money
Overall Opinion: Too may additional programmes which cannot be uninstalled, such as Edge and Xbox. Laptop runs like a lame dog... Changing pin number required a tutorial which does not recognise default browser grrrr - what happened to Ctrl,Alt,Del? This solution may be to change OS, or donate to a school...
Pros: nothing
Cons: Slow
Frustrated UK User is using Windows 10 every other week since at least a year or more.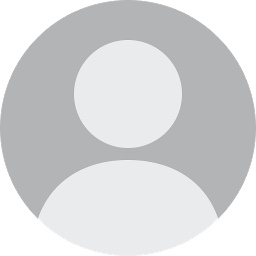 Windows 10 PRO
written by Mike on 2021-02-01 00:50:36
Customer Service
Value For Money
Overall Opinion: Windows 10 is terrible. If you choose to turn off updates, does it anyway. Want a control panel-non-existent. Try to turn off onedrive, no way to do so. Don't want a password to startup - no way to do it.
Pros: Nothing to like
Cons: Everything. Don't want a social cell phone computer, need a workable computer to do AutoCAD drawings, not apps.
Mike is using Windows 10 almost every day since at least a year or more.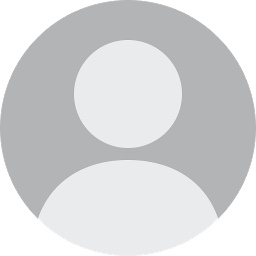 Time for Alternatives
written by Dan on 2021-03-07 16:30:24
Customer Service
Value For Money
Overall Opinion: Win 10 is the choice of operating system for creepy douchebags who want to steal all of your information and don't give a rat's ass about your ability to actually make use of your machine. In short: the instant a VIABLE alternative is available... I'm gone.
Pros: It's windows. It's familiar. I understand the way the directory structure works. I know where many of the tools I need are. Etc.
Cons: Win 10 took MY machine and made it MICROSOFT'S machine. No, really. Even establishing the location of my personal folders requires editing the SYSTEM REGISTRY (!?!) which makes it easy to share information from computer to computer... so long as you don't mind all of your most personal and sensitive data automatically uploaded to the cloud (oh yeah THAT sounds secure). Worse: I have to KEEP CHANGING the system registry because MS doesn't respect me at all and keeps changing it back. 90% of the apps win10 AUTOMATICALLY installs are spyware. But the MOST aggravating part of this OS is that it has decided, for itself, what my folders should be displayed and there is NO SIMPLE AND EASY WAY TO SET IT UP THE WAY I WANT IT. You have to edit templates and then apply templates and apply to subfolders and then RE-DO all of that shit after every goddamn update... because Microsoft doesn't care about what I want at all... so long as they have access to my data. In short it isn't the OS that's the problem.
Dan is using Windows 10 almost every day since at least a year or more.

My Opinion on Windows 10
written by grex on 2018-03-29 08:05:01
Customer Service
Value For Money
Overall Opinion: Microsoft's Windows 10 was released in mid-2015 and was intended to usurp the preceding Windows 8. Operating systems are designed as something of a middleman that can take the binary gibberish that computers understand and convert it into something easy on the eyes and user-friendly. As far as operating systems go Windows has for a long time now held a vast majority share of the market which allows them to continue to position themselves as the most broadly compatible operating system out there. Almost any software you can think of will run on Windows, which is harder to say for Apple's operating systems and if you don't know how to write in code then don't expect to have any program reliably running on most Linux based operating systems. Windows has gone beyond simply creating a pleasing and streamlined user interface with the Windows 10 OS, but includes a wide variety of additional features. For one, most Windows installations come with the windows office suite which includes several productivity softwares such as Microsoft Word and Excel. This allows you to use your computer for writing documents, making spreadsheets, or even slideshow presentations. Windows also includes a number of security features in Windows 10. The operating system comes with an option to activate multi-factor authentication, including the new Windows hello feature which uses IR sensors in some webcams to recognize a user's face and only unlock the computer when the appropriate user is in front of it. Windows 10 also includes a firewall to help secure your internet connection. Finally, some versions of Windows 10 even have a software called BitLocker which can encrypt your entire hard drive so nobody will be able to decipher files or personal information they take off of your computer. Many users have complained that Windows sends user information back to Microsoft, and this is true, but the information being reported can be changed in the settings to only report critical information such as crash reports. Despite its drawbacks Windows continues to dominate the market for operating systems, and for good reason. It is by far the most full-featured and widely compatible software out there and makes use simple and even fun.
Pros: Compatable with almost any software you could want to use Wide spread adoption means that most users are already familiar with the Windows 10 interface User friendly interface with ample customization Microsoft has already announced plans for very long term (10+ years) suppport for the Winows 10 operating system
Cons: Expensive Licenses Windows 10 sends some information back to Microsoft
grex is using Windows 10 every other week recently.
Screenshots
Windows 10 Videos
Youtube Video: Windows 10 review
Microsoft's new Windows 10 operating system is finally here. Windows 10 is a realization of Microsoft's big dream to have a single Windows that runs across all its products. Does it succeed?...
Disclaimer: This video was not made by us, but we found it interesting enough to embed it here.
About This Article
This page was composed by Alternative.me and published by Alternative.me. It was created at 2018-05-02 04:03:25 and last edited by L4chsalter at 2021-03-01 11:22:23. This page has been viewed 67225 times.
Did you like this
article about Windows 10
? Please rate it!
13 of
15
liked this article. This is equivalent to a star rating of
4.33
/
5
.
More Software in OS & Operations > Operating System
More Popular OS & Operations