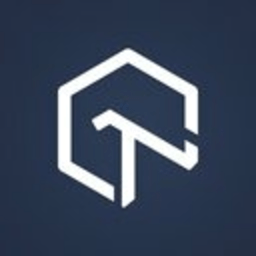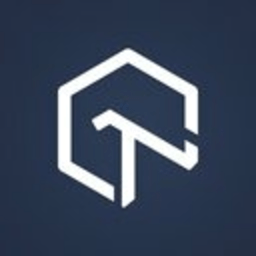 LambdaTest
Description
LambdaTest is a scalable cloud-based cross browser testing platform designed to offer all website or web app testing needs to cloud infrastructure. LambdaTest platform helps you to ensure your web app
...
elements (such as JavaScript, CSS, HTML5, Video...etc.) render seamlessly across every desktop and mobile web browser with support of manual, visual, and automated testing. With LambdaTest, you can access up to 2000+ combinations of desktop and mobile browsers on the cloud. Additionally, LambdaTest also offers a developer-oriented tool - LT browser to assess the responsiveness of your website. With over 25+ devices to choose from, interactive dev tools and scroll sync, LT Browser has made mobile website testing much easier. You can even create your own custom devices and test localhost URL without any extensions or tunnels.
Read

more

less
Platforms
Links
Alternatives to LambdaTest
Suggest an Alternative
Missing a software in the list? We are always happy if you help us making our site even better.
LambdaTest Reviews
We have 21 reviews for LambdaTest. The average overall ratings is 4.6 / 5 stars.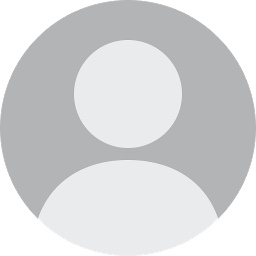 LambdaTest Review
written by Dave on 2019-06-10 08:18:38
Customer Service
Value For Money
Overall Opinion: LambdaTest, I came across a link for your service whilst looking for an alternative to BrowserStack - as I've become less and less impressed with their service and the price I pay each month for it. I love the idea of the on-demand pass! As I'm a freelancer who works on large bespoke projects, I only really needs short bursts of unlimited testing 4/5 times throughout the year before I release a site - so I've created a free account and I love what I'm seeing so far! I'll be cancelling my BrowserStack subscription today I'm sure!
Pros: -
Cons: -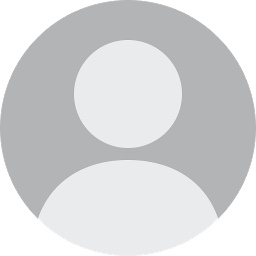 LambdaTest Review
written by Helen Chalmers on 2019-06-12 07:04:15
Customer Service
Value For Money
Overall Opinion: I am using LambdaTest or LT as we call it internally. Good – We found the product to be meeting our requirement and to start things we purchased their monthly plan. Better – After two months of usage we decided to purchase their annual plan. To our delight their customer support team offered us a good discount for our annual upgrade. Best – Today we have subscribed to their Web Automation plan which is helping us to automate our entire testing process. Highly recommended
Pros: -
Cons: -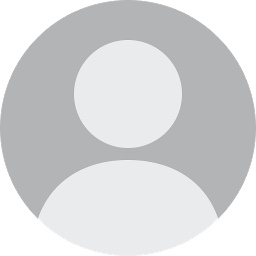 LambdaTest Review
written by Serena Martinetti on 2019-06-17 06:48:30
Customer Service
Value For Money
Overall Opinion: Chrome extension offered by LambdaTest is one of the coolest free extensions I have used. Being a developer I have to test my website on a number of browser and OS combinations. Testing the website manually used to take a lot of time & efforts. LambdaTest Chrome Extension has eased that practice and I do all the required testing on any combination with just a few clicks. Recommended to all web developers & testers.
Pros: -
Cons: -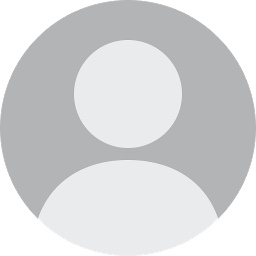 LambdaTest Review
written by Guido Piero on 2019-09-05 08:48:45
Customer Service
Value For Money
Overall Opinion: Easiest Responsiveness Testing Being a freelance designer & developer I create a number of websites for my clients. Recently I have been receiving feedback that my websites does not render properly in various browsers. This made me think about what I am doing wrong. While browsing internet for some tools I landed on LambdaTest. Signed up with their free account to see if that is something I was looking for or not. The UI was very simple which really helped me to test how my client websites looked in various browser & OS combinations. With LambdaTest I was able to identify where I need to improve to offer better responsiveness. I think it is pretty amazing tool.
Pros: -
Cons: -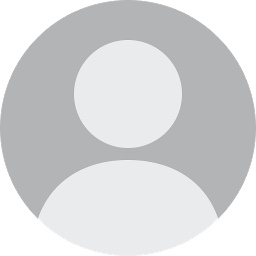 LambdaTest Review
written by Kelly Grimes on 2019-09-09 07:34:20
Customer Service
Value For Money
Overall Opinion: At Skechers we decided to give our website a new look however as the website was live we did not wanted the new version to create any responsiveness problem. That is where we decided to give LambdaTest a spin. The process of connecting our local machine with their servers took some time but after that the process was as simple as we liked. They offered over 2000 browser & OS combinations to test our website on. These were divided into desktop and mobile browsers. We tested our website on all latest combinations and made sure it is giving a seamless experience. It's amazing how simple LambdaTest has made solving these problems.
Pros: -
Cons: -
Loved the responsiveness tool
written by Elma on 2020-07-14 10:46:25
Customer Service
Value For Money
Overall Opinion: I wanted to make sure that the website I am building looks good on all latest mobile devices and I knew most of my customer will success it on mobile only. With LambdaTest this became so easy that in just an hour of time I was able to checked how my website looked on iPhone X, OnePlus 6T, Samsung Galaxy S10 and more devices. The process was so easy that even my 10 year old niece can do it. I must say LambdaTest has done a neat job.
Pros: Amazing responsive testing tool Offers all new & old iOS & Android devices Great technical support
Cons: Could not click on links, but that can be done via there real time testing feature.
Elma is using LambdaTest every other week since at least a year or more.

LambdaTest Worked Best For Us
written by Ronnie Ash on 2020-07-15 08:43:54
Customer Service
Value For Money
Overall Opinion: When we planned to test our website for browser compatibility, we used many tools but among all the tools, we found LambdaTest most suitable because of its faster speed and low cost. The platform allowed us to test our website on a combination of 2000+ real desktop and mobile browsers. All you need to do is select a browser and its version, operating system and screen size that you want to test the website on. LambdaTest also offers an amazing selenium grid which really helped us to cut our test execution time to half by performing tests in parallel, which was really cool.
Pros: Neat and clean UI with all the necessary features. Allows users to run multiple tests in parallel. Wide range of integration available.
Cons: Not able to save passwords on their browser. They do not allow us to install anything. Without login, I cannot perform tests.
Ronnie Ash is using LambdaTest almost every day since at least a year or more.

Simplified Browser Testing
written by Zahra Khan on 2020-07-21 09:58:36
Customer Service
Value For Money
Overall Opinion: LambdaTest in our opinion is one tool that has simplified the complex process of cross-browser testing. In just a few clicks we were able to test our website on 100+ combinations of browsers & OS out of the 2000+ options. They have made the product so simple that it can be used any anyone. Recently we have subscribed to their automation plan with the help of which we are automating our entire web testing process, piece of advice (Automation plan is strictly for people who know selenium) To us, they are the most simple and straight forward tool.
Pros: A large number of browsers to test on Wide range of integrations Easy to use Localhost Testing
Cons: Just feedback, like manual testing they should come up with a way to make automated testing easy for non-tech users as well.
Zahra Khan is using LambdaTest almost every day recently.

More than 2000 browsers to test on
written by Priyada Panicker on 2020-07-31 04:50:11
Customer Service
Value For Money
Overall Opinion: I am a freelance web developer and own a Mac machine and therefore do not have the access of the browsers that come with a Windows OS. But, whenever I need to test my client's website on these browsers LambdaTest platform is where I go. Using this, I test my website across multiple browsers and their versions. I have been using this for 1 year and never got any issues. Plus they offer amazing 24x7 active chat support to help me out whenever I am stuck.
Pros: 2000+ Browsers to Test On 24x7 active chat support Amazing 3rd party integrations
Cons: Sometimes, recorded video takes time to get reflected in gallery Sometimes, it gets slow when connecting to tunnel
Priyada Panicker is using LambdaTest almost every day recently.

One of the best tool for UI validation of web apps
written by Anju Yadav on 2020-08-19 04:44:16
Customer Service
Value For Money
Overall Opinion: I have been using LambdaTest from more than two years to validate the ui of my web apps on different devices, browsers, and their versions. It helps in reducing a lot of work especially around testing on multiple devices. In our team, we use Asana as project management tool and the integration allows us to directly share the screenshots to Asana and even assign it to team members. Very useful for Us.
Pros: Take screenshots on multiple browsers simultaneously All main user devices are available so you won't have to arrange or buy a device for testing. Everything on the cloud so the whole team can work on it.
Cons: You can only use 25 browsers at a time to take screenshots. Ideal scenario would be that i can take screenshots on all browsers at once.
Anju Yadav is using LambdaTest almost every day recently.

Opted LambdaTest for its - Pricing & Support
written by Neha Gupta on 2020-08-24 14:34:24
Customer Service
Value For Money
Overall Opinion: Our previous tool was a dent for us in terms of pricing so while looking out for alternatives, Lambdatest seemed to be the right fit that we could explore. Had few doubts for the parallel tests and its pricing but the support team was efficient to justify and explain the process to set up. And since then it's been the permanent tool for us! Being a fast pace web development agency, we needed a robust platform that could help us serve the demand in time. The tool caters to our needs as the one click bug management is extremely useful for us.
Pros: We cater to clients globally and UI testing is a crucial aspect for us. Ability to automate the screenshot tests on lambdatest solved half of our issue. The good part is their documentations are self explanatory and well written, good for starters. And of course pricing will be the winner for us with just $180 annually. Great work team!
Cons: You can't complain when it saves you good money and time but of course there are occasional issues with speed and loading time of VM's.
Neha Gupta is using LambdaTest almost every day since a couple of month.

LambdaTest does the heavy lifting for us!
written by Sanaya Dinshaw on 2020-09-01 06:09:13
Customer Service
Value For Money
Overall Opinion: Lambdatest is extremely helpful while performing regression tests for us. Couldn't have imagined setting up our own infrastructure to conduct parallel tests. Before taking up the cloud option we used a single machine and 60 UI tests were run serially, the time consumption was a huge setback here. Lambdatest helped us with all the heavy lifting by providing options to choose as many VM's you need without any maintenance cost. And moreover, our web app runs on multiple platforms and Lambdatest supports these platforms with a great list of browsers to test on. Decently priced, this tool saved us a lot of money and time.
Pros: - Lambdatest resembles a developer driven company which can be seen with their constant updates and clear documentation. -Highly satisfied with how their support team helped us with the issues. -Geolocation and integrations are a huge plus for us -Priced Smartly but it's affordable then other similar tools
Cons: Missing feature to fasten the product feedback loop is having a report button that can raise the issue directly (along with a screenshot) to support the team. As previously our VM's crashed and we had to contact them and figured this could be better to track.
Sanaya Dinshaw is using LambdaTest almost every day since a couple of month.

Nice tool to support our testing team
written by Russell G on 2020-09-04 21:23:35
Customer Service
Value For Money
Overall Opinion: We are using the tool for cross-browser compatibility testing of both our production apps and prototypes. The UI is very neat, all features are easy to reach and intuitive, and most importantly, the feature to send issues directly to Jira is a major time saver. We are now running all our regression test suites over LambdaTest, and we are very happy with the browser coverage we are getting.
Pros: Great stack of browsers and operating systems Tests executed manually, offer visual appeal supported with screenshots and video recordings. Reliable service, as we use automation suite for running tests throughout
Cons: Two important issues: -loading time, be more quicker -Doesn't support native app We came across a few instances, like either the VM crashed or took more time to load.I think such issues are reducible and can be looked onto. Apart from these I felt for mobile testing, if possible to simulate the finger pinch would make it more realistic. And I had speed issues while taking the screenshots in real time testing (for which I got in touch with the support team) and the issue was solved by the team
Russell G is using LambdaTest almost every day since at least a year or more.

Very Useful Cross Browser Testing Tool!
written by Vitalii Fokin on 2020-09-17 19:02:25
Customer Service
Value For Money
Overall Opinion: Initially we had mixed feelings about trying this tool for our automation tests, however the trial period itself made us realize why investing in this tool would be worthwhile. Never knew our app was breaking in so many browsers !!
Pros: LambdaTest provides a good stack of web browsers environments to test against for running both manual and automated tests. The setup was super easy and intuitive, which is a big thumbs up! Interactive dashboard, very easy to navigate, and integration with Jira saves a lot of time. We now run multiple tests in Parallel on different combinations of browsers. So we increased our browser coverage and brought our whole pipeline to the cloud. This also improved the productivity of the team.
Cons: Half our team uses Cypress, however it looks like the support for cypress is not there. The tech support guys say it would be there in a few months. But let's see.
Vitalii Fokin is using LambdaTest almost every day since at least a year or more.

Good collection of browsers and it's scalable!
written by Dan Bovey on 2020-09-23 20:04:30
Customer Service
Value For Money
Overall Opinion: Using LambdaTest automation we could run all our functionality tests suits across multiple browsers and OS. Helped us identify UI misalignment specific to browsers or functionality failure due to incompatibility with a particular browser. The good part is you can automate screenshots and get insights into where and which browser your website's UI is going off. Then we can use the live feature to identify and debug the compatibility issue. We strongly believe customer experience is the key and that could impede your product growth. With lambdatest, we could see improvements in identifying errors before our customer does.
Pros: Offers out-of-the-box geolocation testing in automation which is amazing! You can select browsers, os, country and start testing instantly. As said we perform multiple tests for browsers coverage, so we have scaled up our testing pipeline and are now running multiple tests in parallel. This scaling up was way too easy. No more adding VMs for testing locally.Further, offers integration with CI/CD tools like Jenkins, Gitlab which makes our cycle easier.
Cons: Mobile application testing would be helpful for us.We have been asking the support team for this feature but it's yet to be implemented. Would also like to see more devices for screenshot testing.
Dan Bovey is using LambdaTest almost every day since at least a year or more.

Easy, Useful and provides lots of data for debugging!
written by Rod Morales on 2020-09-28 20:28:15
Customer Service
Value For Money
Overall Opinion: Have been using Lambdatest for around 1 year now, and could say that it's a useful testing tool for our team. Offering great combinations of browsers and operating systems for you to test on and most importantly there are many types of additional logs that come with each test which helps in debugging. Glad to see the integration with Travis CI due to which we could optimally use this tool with our CI CD pipelines directly. We were able to effectively run TestNG and Selenium tests using their documentation and as an added advantage their support team is quick and helpful.
Pros: - Detailed documentation, helps you with quick implementation. - APIs for extracting test run data like logs and run video - Good community to help to dig deep for possible outcomes. - Screenshot testing feature - Integration with Jira
Cons: There is a latency in a single test when compared to a local machine. Maybe because of the cloud? So you have to run in parallel to cut down on testing times.
Rod Morales is using LambdaTest almost every day since at least a year or more.

Helped us with reduced manual testing and improved delivery cycle
written by Tolga Ovali on 2020-10-14 19:55:38
Customer Service
Value For Money
Overall Opinion: As a Fintech company, other than Chrome and Safari, we need to test our website regularly on IE and Edge as well, as our customers are dependent on legacy OS to use our web-application. LambdaTest Selenium Grid has helped us radically reduce the manual testing effort and ensure browser compatibility. Our automation engineers are able to execute Selenium scripts in their preferred language, the cloud infrastructure has allowed us to scale our automation test cycles effortlessly. A majority of our regression suites are now automated, thanks to LambdaTest as we are now able to find more critical bugs with less manual testing efforts.
Pros: What really helped us improve our delivery cycle was live debugging while you automate the tests. We could break the script execution at any point and take it over from there by interactive live for the remaining test steps. LambdaTest also provides video recording and screenshots of all your tests in their test logs which makes tracking easier. Offers integrations with Jira, Jenkins which ensures us better collaboration and robust CI/CD pipeline respectively, which is an additional plus for us.
Cons: The analytics over automation dashboard can be more intuitive. Good part is that we have relayed some of our suggestions to the support and as per their support team those suggestions are to be considered as a part of their upcoming sprint so we are just excited to see them onboard soon.
Tolga Ovali is using LambdaTest almost every day since at least a year or more.

LambdaTest Our Go-To Platform For Selenium Testing
written by Lee Jelley on 2020-10-22 11:20:18
Customer Service
Value For Money
Overall Opinion: LambdaTest has made our testing process less tedious with automated parallel testing. Builds that took days to complete with in-house infrastructure were executed in a couple hours. Parallel testing has helped us with faster feedback loops to scale up our go to market efforts. Having a global user base we have active traffic from varied locations and testing on multiple platforms and browsers is a continuous process for the team. The feature that stands out for us is geolocation testing, all you need to do is run the capabilities and test the website for the desired location. We use Azure Pipelines for CI/CD and LambdaTest extension for Azure has helped us get a seamless testing experience for our privately hosted projects. Thanks to that we are now able to easily ensure browser compatibility for all the changes before we move them to Prod. Kudos to the team!
Pros: *Support team is very active *Extensions to perform testing with CI/CD tools like Azure pipelines *Offers 70+ integrations, glad to see it integrates with CircleCI and Asana *Affordable pricing option *Always up to date with latest browsers
Cons: *Cypress integration is missing *Native App testing is not available yet
Lee Jelley is using LambdaTest almost every day since a couple of month.

LambdaTest an essential tool for cross browser compatibility
written by Alina Novikava on 2020-10-28 15:39:13
Customer Service
Value For Money
Overall Opinion: Initially we were skeptical whether a cloud infrastructure would be able to give us the flexibility, speed and browser coverage we need for our agile sprints. But LambdaTest has been a complete value for money to us. They usually get the latest browsers on-board under 2 weeks time and are never compromising the experience over legacy browsers at the same time. The machines are quick to load and we rely heavily over the Monday integration, it helps us share screenshots instantly among ourselves without having to be stuck in long email chains. We have been using LambdaTest for around 8 months and it has been so far so good.
Pros: >Underpass app, very helpful for local testing on development environment >Stability is good, downtimes are notified if any >Up to date with latest browsers and OS like safari 14, macOS big sur >Integrations with Monday, Jira, and more prominent tools
Cons: >Need more devices for screenshot testing >Would love to see mobile application testing
Alina Novikava is using LambdaTest almost every day since a couple of month.

We could keep the turnaround time on track
written by Thelma Powell on 2020-11-05 17:03:04
Customer Service
Value For Money
Overall Opinion: When pandemic demanded us to work from home, it was a daunting situation for us. Keeping up with the consistent growth since a year, we had few feature launches ready to be deployed on prod environments. But testing them was a challenge while working remotely and with a large team of testers and developers. LambdaTest is a saving soldier for our company by offering us thousands of browsers & platforms to test on cloud. We are able to ensure a sturdy UI without worrying about infra management. Plus points for docker extension where we could locally test on multiple instances through Lambda Tunnel using Docker. This helped us align better with our DevOps team, kept our projects on track and allowed us to implement continuous deployment with robust quality checks.
Pros: >Docker Tunnel for local testing on multiple instances parallely >Integration with Jira & Slack >Always up-to-date with latest browsers for both desktop and mobile >An active support team to help out >Custom tags for automation builds to help us filter our test builds.
Cons: Analytics could be better, as of now it gives basic information on test status and build status. It would be better if I could analyze groups of tests which are taking longer time to complete, to pin-point use cases which could lead to slowness in user journey. Also, would be nice to have an API for visual regression testing.
Thelma Powell is using LambdaTest almost every day since a couple of month.

Convenient Responsive Testing and Wider Browser Coverage
written by Matt D Burch on 2020-11-12 19:30:50
Customer Service
Value For Money
Overall Opinion: The industry we function (e-commerce) has a broad category of audience. We need to make sure our website is accessible to everyone irrespective of the browser / operating system they use. Ofcourse, responsive web design check is a major bullet point over our testing checklist as well. As a B2C, it's crucial for us to stay ahead of the customers and we wanted a solution which could help us ensure our changes would work seamlessly when shipped to the Production. LambdaTest made a great fit here when considered the latest browsers on the product, ability to test local pages along with a complimentary access to LT browser which is an absolute delight for our developers and testers. It helps us save a considerable effort on responsive testing plus the native developer tools allow us to dig deep into any UI mismatch! Also As mentioned we could achieve wider test coverage in time by running multiple combinations of browsers in parallel with LambdaTest automation suite.
Pros: - Support docs are precise and you can get started with them easily - Underpass app provides one click launch to test on dev environments. - LT browser offers a comparison view with pre-set mobile devices. Plus, we can add custom devices to it. - Location based tests helped us provide unified experience to our customers. - Integrations with Bamboo CI was an add on benefit
Cons: Can't do native-app testing as they offer simulation for web testing only. However, from what I have heard they are promising to go live with it shortly.
Matt D Burch is using LambdaTest almost every day since a couple of month.
Features
You can always
update LambdaTest
to add more features!
About This Article
This page was composed by Alternative.me and published by Alternative.me. It was created at 2019-03-18 09:35:02 and last edited by Sarah Elson at 2020-08-31 20:15:46. This page has been viewed 13075 times.
Did you like this
article about LambdaTest
? Please rate it!
3 of
3
liked this article. This is equivalent to a star rating of
5.00
/
5
.
More Software in Web Apps > Development
More Popular Web Apps