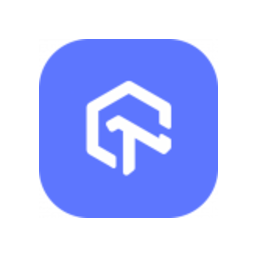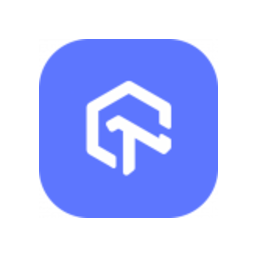 LT Browser
Description
With LT Browser, you can see mobile view of website on different screen sizes and resolution. With over 25+ devices to choose from, mobile website test hasn't been much easier. Use LT Browser and ensu
...
re that your website is mobile responsive. You can create your own custom devices and save it for the future use cases. Create new mobile, tablet or desktop devices and test website on various devices, screen resolution and perform screen resolution test for website on different screen sizes. You don't have to switch between two devices to perform mobile website test. Test on two devices simultaneously with LT Browser and perform mobile website test on different tablet and desktop devices and inspect website on different resolution and resolution simultaneously. LT Browser comes with Dev Tool to debug multiple devices while performing responsiveness test on your devices simultaneously. Test website on various devices simultaneously with separate DevTools for each device.
Read

more

less
Platforms
Links
Alternatives to LT Browser
Suggest an Alternative
Missing a software in the list? We are always happy if you help us making our site even better.
LT Browser Reviews
We have 13 reviews for LT Browser. The average overall ratings is 4.8 / 5 stars.

Very Useful and Innovative tool
written by Lewis Coldwell on 2020-10-13 19:10:39
Customer Service
Value For Money
Overall Opinion: The major pain point of responsive testing is viewing your website in different mobile, tablet & desktop view ports and comparing them. The sync scroll feature of LT Browser has helped us to deal with that by providing a side by side comparison with where every interaction in one device gets mirrored. The screenshot capturing is a bit laggy sometimes but they seem to be improvising the performance with every new update. Also the bug tracking feature comes in handy for us especially during this pandemic when everyone is working remotely. Kudos to you guys. Keep improvising
Pros: -The scroll sync feature helped us compare 2 devices side by side. -Minimalistic UI and very easy to set up. -Easy to report bugs and inbuilt Devtools helps you debug on the go. -Allows localhost testing.
Cons: -Lag issues sometimes while taking the screenshots -It would be great if in future I can test my website on different browser combinations as well.
Lewis Coldwell is using LT Browser almost every day since a couple of month.

Highly Innovative, Easy to Use
written by Ravshan Kulakhmetov on 2020-10-13 19:15:25
Customer Service
Value For Money
Overall Opinion: As a digital marketing company, ensuring that all our web pages are mobile friendly is a very important task in the dev workflow, and this is where LT browser has been tremendously useful for us. The tool offers useful functionalities that help fast track our mobile testing and has been a primary responsive testing tool for our team since we started using it. The minimalistic UI offers a nice distraction free testing experience and capabilities to compare two mobile views side-by-side is an added advantage. And the best part, you can also test your locally hosted web pages. There is so much to love about this app, very innovative and looking forward to more updates.
Pros: Integrations with Jira and Slack. Popular devices are listed and you can even set your own device size and save it. Debug while you are testing within the webapp Option to change the network profile to test your website
Cons: This would rather be an improvisation! The app currently allows two device views, which means you need to select two devices every time. A good addition would be to personalise the view grid and provide the option to add more devices.
Ravshan Kulakhmetov is using LT Browser almost every day since a couple of month.

Good tool for checking responsiveness
written by Dan Bovey on 2020-09-30 18:36:47
Customer Service
Value For Money
Overall Opinion: As a design agency we have to build a lot of webpages every week and of course have to ensure that they are mobile friendly. LT Browser helps in making this responsive testing process faster.. It's fairly easy to start using and you get the hang of it pretty fast. So not much of a learning curve involved and anyone from the team can start performing responsive testing from day one. The app allows us to check multiple devices side by side and comes with a feature to integrate with Asana. This integration helps us to share bugs with the respective team directly from LT Browser.
Pros: Primarily it's UI is self explanatory and nice, switching devices is very easy with a good comparison view. Inbuilt dev tools can be really helpful as you can make changes on the go. However you can also take screenshots or video recordings and share it across with the team.
Cons: Right now we can only see two devices side by side. Would be great if we can add multiple devices side by side.
Dan Bovey is using LT Browser almost every day since a couple of month.

Handy tool for web designers!
written by Rod Morales on 2020-09-28 20:25:19
Customer Service
Value For Money
Overall Opinion: Helped us curb down the reformatting of websites and switching tabs for comparison while testing across a myriad of devices. It solves our pain point by providing a handy toolbox to test for all the device sizes in one location. Helped us eliminate redundant tasks for the team and was very easy to get started with. A useful tool for mobile web testing!
Pros: It has a good collection of devices and even if the device you want is not present you can add a custom device.. We use Jira for bug management and native integration with it makes error management easy. The network tweaking feature is amazing! You can check the loading time or how your website responds to low/high latency networks.
Cons: You can't choose browsers, just devices. Testing on let's say firefox on oneplus 8 would be an improvement and of great help to dev's.
Rod Morales is using LT Browser almost every day since a couple of month.

Perfect Tool For UI/UX developers
written by Lee Jelley on 2020-10-22 11:23:50
Customer Service
Value For Money
Overall Opinion: As a developer I can say LT browser is the perfect tool to help you write clean code and get to a point where the website would be responsive. One of the core reasons for this is the ability to test your website locally without having to install any extension. Just type in the localhost URL and you can view the website. This feature has been very helpful for me to write better code and also our test team, as the UI is very neat and offers a device comparison view. Additional points to the inbuilt debugging, where errors can be changed and validated on the go.
Pros: -Offers 25+ devices to test on and the ability to create custom devices. -Ease of use, anybody from the team can get started with responsive testing. -Integration with project management tools like JIRA, makes bug tracking easier. -You can tweak the network profile from offline to 3G/4G and check how your website responds.
Cons: -There is no option to select browsers to test on. -Would be great to see geo testing feature in this tool
Lee Jelley is using LT Browser every other week since a couple of month.

Must have tool for web designers & developers
written by Alina Novikava on 2020-10-28 15:41:52
Customer Service
Value For Money
Overall Opinion: Responsive testing can be a really daunting task. To ensure that all media queries are working properly for specific screen sizes is bound to be time consuming. However, LT browser has made the task comparatively easy for me and my team. It enabled us to test on multiple pre installed devices in no time. Plus, we can test over 2 devices at the same time in a side by side view. Our development team relies heavily over this tool since it offers hassle-free local testing experience, supports hot-reloading and offers developer tools to help us debug any UI bug on the go. Even our design team loves the LT browser due to its intuitiveness. They are always intrigued to check if the changes are rendering well and as per the design or not after every release cycle. With LT browser, they can do it easily without having to install anything or dealing with developer tools mobile-view debugging.
Pros: You can integrate project management tools like Jira, simulate network bandwidth to test your website. It offers two device views, which makes comparing easy by mirroring actions. You get 30+ pre installed devices to test on and also the choice to make your own custom resolution device.
Cons: Should support browser selection along with the devices as well. If we want to perform testing on an internet explorer using our custom device, there is no option! Looking forward for such updates
Alina Novikava is using LT Browser almost every day since a couple of month.

Saves a lot of time for Developers
written by Thelma Powell on 2020-11-05 17:07:25
Customer Service
Value For Money
Overall Opinion: LT browser has helped us visualize websites on the latest devices, and this has been an exciting feature to showcase to our clients. We could screengrab the latest devices within no time and can easily share it with clients. The interface is straightforward to get going with responsive testing. Any bugs we discover can be shared across the team using JIRA which saves us a lot of time and avoids manual work. We could also perform local testing without even installing any extensions, a beneficial and essential feature. Thanks LT browser Team!
Pros: -Supports inbuilt development tools, to make changes on the go -Great User Interface and easy to visualization using device comparison view -You get 35+ devices to choose from -Mobile touch feature helps you test website based on user experience
Cons: Comparison with just two devices can be a repetitive task. you have to select and deselect the devices again and again, a better option to create a large grid which can compare more devices together.
Thelma Powell is using LT Browser every other week since a couple of month.

Responsive + Performance Testing - A complete app
written by Romila De Munshi on 2020-11-27 09:58:37
Customer Service
Value For Money
Overall Opinion: I personally love LT browser because of the simplicity it offers. The tool makes responsive testing an easy task, with its clean UI. The tool helped us testing our clients websites on larger resolutions with custom device options. My team has benefited a lot in terms of time consumption on responsive testing tasks. As we could test on pre-installed mobile browsers, compare and mark errors with easy sharing options using Asana. Great to see it integrates with Lighthouse to provide real time performance statistics of our website based on the devices we select to test on.
Pros: > Easy to get started, simple interface > Sync Scroll feature helps you imitate actions while comparing devices. You just need to perform testing on one device, it imitates on the alongside device > Generate page performance report, get details about desktop score, mobile score, seo and more. > Integrates with Asana, Slack > Get full page screenshot and share using project management integrations
Cons: > Better to add an option to select more devices for comparison. > An option to download performance statistics report is missing
Romila De Munshi is using LT Browser almost every day since a couple of month.

Now it's easy to test responsiveness of modern websites
written by Jane Wang on 2020-12-04 08:45:40
Customer Service
Value For Money
Overall Opinion: LT Browser has been really helpful in testing modern websites for responsive testing. We strongly believe in innovation and that's what we provide our clients with designs that are futuristic. LT browser helped us test parallax scrolling, neomorphism design, interactive questionnaires and more with ease. Testing such designs on a variety of mobile, tablets and desktop devices required patience and a lot of investment. This was before we discovered LT browser. My team and I have been a big fan of it.
Pros: - Has latest mobile devices, tablets, desktops - Integrates with Mantis and other prominent tools for project management, team chat and CI/CD. - Offers synchronised scrolling to test and compare between devices - Convenience of native dev tools and local testing - Comparison grid view gives you a better look - You can also test the performance of your website with Lighthouse integration
Cons: All good and the browser can just get better from here, with that the features missing here are - Ability to test on specific browsers(like test iphone 11 for mozilla firefox) - Geolocation testing - Cannot download the performance report
Jane Wang is using LT Browser almost every day since a couple of month.

Easy Responsive Testing on Iphone11, Note 10+
written by Martin Iewis on 2020-12-11 09:28:07
Customer Service
Value For Money
Overall Opinion: LT browser has been an ease of experience for the team to perform testing on latest mobile devices and laptops together. It's easier to compare and analyse if the devices are on the same grid. LT browser is one such tool that my team looks forward to performing responsive testing. We could start testing our web pages on local environments by simply adding the URL. Also, provides two device comparison views with mirroring actions. However, the features that made a difference for us was the developer tools where we could make changes and see them reflecting on the go. Following with performance report generation, that allowed us to analyse how our website behaves.
Pros: > All latest pre-set devices > Super easy interface to use > Scroll Sync feature to perform mirroring actions > Record the bug, take screenshots to share with the team > Check your website on 3G or 4G or even offline > Integrations with Monday for easy sharing
Cons: > Can't test on different browsers > Test analytics can be an useful ad on here
Martin Iewis is using LT Browser every other week since a couple of month.

The tool for Developers
written by Zarina Almera on 2020-12-25 21:00:46
Customer Service
Value For Money
Overall Opinion: Performing responsive tests to ensure that the website works perfectly fine across various viewports is a tedious task. As we need to test and update your website on a regular basis for responsiveness our team often loses productivity and some UI bugs get slipped away. With LT Browser we could perform responsive testing on different viewports without any hassle. Performing responsive testing across latest devices and with the option to compare using scroll sync our job was much easier with LT Browser. Another big plus of LT Browser is we could generate the performance statistics of our web-pages such as performance, best practices, SEO by using the performance report feature. Besides, LT Browser provides us with native developer tools to make revisions to our code quickly.
Pros: -Perform responsive tests across 40+ pre-installed devices. - Offers touch mode feature for scrolling the web-pages. - Capture full-page screenshots of your websites. - You can use the scroll sync feature while comparing
Cons: - Adding an option to select browsers would be good. - Should incorporate geolocation testing features.
Zarina Almera is using LT Browser almost every day since a couple of month.

Helped us develop mobile websites faster
written by Christopher Hewins on 2021-01-07 20:54:54
Customer Service
Value For Money
Overall Opinion: As website designers our team loves the way we can show all the progress to our clients. It helped us have a better transparency in our work. We can just screen grab the viewport and easily share it with clients. And the best part is the interface, it's intuitive enough that none of us have ever looked at the support doc. Ability to test the local url path and Integration with JIRA saves a lot of time and makes it easier to communicate within the team. Kudos Team LT Browser..!!
Pros: > 45+ viewports to choose from > Intuitive UI and viewport comparison feature for quick visualisation > Can make changes on the go with the help of inbuilt development tools > Mobile touch feature helps to test user experience in mobile viewports.
Cons: > Comparison is available for only 2 viewports, it forces users to select and deselect the devices repeatedly. A grid with more devices can be a better solution
Christopher Hewins is using LT Browser almost every day since a couple of month.

Our go to mobile testing tool
written by Alick Gardiner on 2021-01-18 07:52:14
Customer Service
Value For Money
Overall Opinion: LT Browser is the new defacto tool for responsive testing requirements. Being a ecommerce company with wide audience we need to stay on our toes to keep our users bouncing because of a UI bug. LT browser has been helping us for the past 3 months with testing on the latest mobile view ports. And my favorite feature is instant local testing by simply adding the URL and side by side comparison of two devices. And best part of the debugging is that we can see the changes being reflected in real time
Pros: > Latest devices resolution > Scroll sync with two devices > Intuitive interface > Integration with Jira > Instant screenshot and bug reporting flow > Testing on various networks
Cons: > Cross browser testing is not possible > Missing the test analytics
Alick Gardiner is using LT Browser almost every day since at least a year or more.
Screenshots
About This Article
This page was composed by Sarah Elson and published by Alternative.me. It was created at 2020-09-28 09:16:06 and last edited by Lee Jelley at 2020-10-22 11:21:52. This page has been viewed 2346 times.
Did you like this
article about LT Browser
? Please rate it!
5 of
5
liked this article. This is equivalent to a star rating of
5.00
/
5
.
More Software in Web Apps > Tools
More Popular Web Apps